Anika was chatting happily with Daksh until SSO entered and stood infront of her. Her smile immediately dropped making SSO to burn his anger.
"Ms Anika, why are you chatting in office hours?" SSO asked controlling his anger seeing Anika smiling to Daksh.
"Because he is a human unlike you, Mr Beast." Anika immediately answered.
"I Dare you raise your voice infront of me again!" SSO warned.
"Yes I will raise my voice, What can you do more other than crying and burning in jealousy? Hahahaha you know what, you deserve to be alone in your life." Anika and Daksh both laughed at SSO.
"Enough! I can fire you both with a click of my fingers. Do not forget that I'm The Powerful SSO." He tried to stay confident though his knees are going weak.
" Hahaha Powerful? Chote are you really powerful? Hahaaha then why did your parents leave you huh? Because you are the most unwanted thing in the world." SSO's parents laughed at him.
"Ma! Papa! I am powerful. See I have constructed my own empire. Now no one can break me Papa. I'm not unwanted thing Ma, see the world is begging for a glimpse of me." SSO fell on his knees and pleaded to believe his words.
"Hahaaha do you think all these are true? Accept it, You are jus A UNWANTED THING ON THE EARTH." His parents laughed.
"You are a looser SSO, Anika will choose only me." Daksh laughed at him.
"Ofcourse Daksh, Why would I chose a person who is a looser and unwanted. You are meant to be alone SSO, Hahaha." Anika laughed and held Daksh's hand while giving him a disgusted glance.
———————————————————————————————————————–
"No Anika Please don't leave me I'll bring the world under your feet." SSO woke up with a start. He realized that he slept on the cold marble while drenching in rain and dreamt of his painful past again.
Brushing off all the thoughts like everyday he stood up to have a hot shower to relax his mind.
"Chote have your breakfast and go" Dadi said arranging his breakfast.
"No dadi, I need to go. You please eat. I'm busy." SSO said in a busy tone and left to his office.
Dadi sighed again. This is his daily routine he will come to home at late nights will sleep on the floor or will be sleepless.
———————————————————————————————————
SSO entered his office and saw Anika chatting happily with Daksh and he remembered his nightmare.
"I need to take action immediately." SSO said to himself and and screamed at Daksh.
"Daksh, Stop your chatting and come to my cabin." He ordered and left for his cabin.
"Uff rakshas, As soon as he came he started oredering." Anika huffed.
"Whatever it is Anika You have missed a great chance. I mean who wouldnt like to be kissed by the hottie?" Pinky said dreamingly.
"Shut up Pinky. He is lucky that I did not slap him." Anika said pointing towards yesterday.
FLASHBACK
Anika closed her eyes tightly seeing SSO coming forward to kiss her.
Having no choice she pretended to faint so that she can escape. But to her surprise SSO became emotional and lost his consciousness.
FLASHBACK ENDS
"But still SSO got tensed for you Anika." Daksh said.
"Toh kya Daksh, dont be innocent or else Beasts like SSO will always dominate." Anika said and all of them laughed.
————————————————————————————————————-
SSO again saw Anika laughing with Daksh and decided to speed up.
"Daksh, this is for you." SSO handed him a envelope.
"What is SSO? Ticket for Africa." Daksh said opening the envelope.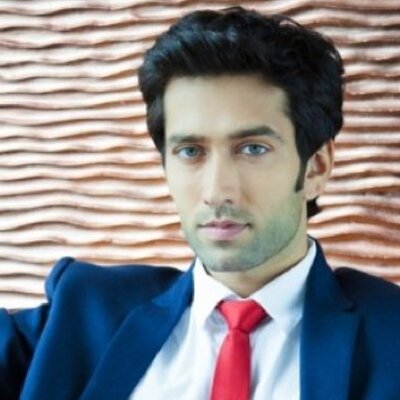 "Yes, I'm thinking to open a branch in africa. So you will stay there for six months and analyze a location." SSO said smirking seeing the dull face of Daksh.
"But why me SSO? Why dont you ask anyone to do it." Daksh was clearly disturbed.
"Do as I say or you will be fired." SSO gave a final smirk and asked him to leave.
—————————————————————————————–
"I know that beast is doing this on purpose. He doesnt want me to smile thats why he is sending you away." Anika shouted.
"Anika, I have planned many things for this week but I couldnt do. Koi baat nahi I'll complete my work ASAP and comeback. And Anika here take my phone number Dont forget to call me everyday." Daksh said in a sad tone and sat in his car.
"I miss you Daksh. You are my only friend here." Anika said wiping her tears.
——————————————————————————————
Here SSO saw everything and grinned evilly to himself.
"One problem is solved. Now I must get close to Anika. Hmmmm……… Daksh gave phone number to Anika, which means both of them will get close even if I sent him abroad. I need to think something soon." SSO thought to himself.
"Yes, I'll give Anika my number too! But how?"
"Oh Yes. I got it." SSO punched in the air with happiness.
———————————————————————————————-
"Attention everyone. As our company is launching a new branch I have decided to gift you all New Android. I request you all to accept it and share the happiness." SSO said and dissapeared into his cabin.
"My first step towards our relation." SSO smiled in happiness seeing Anika using the phone.
———————————————————————————————-
PRECAP
SSO Anika getting close ………… SSO proposal……….. Anika Reaction
————————————————————————————————–